WVNA 2023 elections begin at 5pm Friday, Sep 1 - Watch for voting instructions!
Posted about 1 month ago by Julie Huron
The WVNA 2023 elections will open at 5pm Friday, September 1, 2023. WVNA members will receive their voter ID & voter key via email at 5pm on Friday, September 1, 2023.
In the event your information has gone to spam/junk mail or you are having issues locating your voter ID and voter key, please message Julie@wvnurses.org.  
You can click here to vote in the 2023 WVNA Election of Officers (but you will need your voter ID and Key). 
Election announcements will be made at the WVNA Membership Assembly during the Virtual Fall Conference September 30, 2023. You can register to attend the Fall Conference HERE!
Vice President
The vice president shall assume all the duties of the president and the president-elect in their absence and shall be chair of the Events planning committee.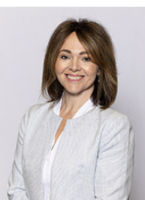 Jodi Biller, DNP, APRN, FNP-BC
Dr. Jodi Biller is a Marshall University Alumna, recently completing her doctor of nursing practice (DNP) from West Virginia University in December 2022. She completed all prior nursing education at Marshall University. In 2007, she completed an associates of science in nursing from Marshall University/St. Mary's School of Nursing. While working full-time at St. Mary's Medical Center and per diem at Cabell Huntington Hospital she completed the RN to BSN (2010) and Master of Science in Nursing (2013).
Biller is advanced practice registered nurse in the division of pulmonary medicine at Marshall Health. She has a passion for population health and healthcare policy and is driven to make changes for APRNs to provide care at the full extent of their scope of practice. Individualized patient centered care is the foundation of her practice. In West Virginia, Biller had two bills sponsored that have become state law. These included no managed care organization can deny payment to APRNs based on having a collaborative agreement and psychiatric mental health nurse practitioners are now able to provide counseling to patients with substance use disorder. Through team building and continued relationships Biller works closely with legislative leaders in West Virginia and Washington, D.C. She finds gaps in care and creates workable solutions resulting in superior care for our community.
Currently, she is the West Virginia State Liaison for American Association of Nurse Practitioners and chair of the Health Policy and Legislation Committee for West Virginia Nurses Association.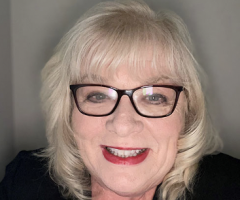 Deborah Chapa, PhD, ACNP-BC, ACHPN, FAANP
Dr. Deborah Wince Chapa is the Program Director for the Doctor of Nursing Practice Program in the Marshall University School of Nursing. She was awarded a PhD from the University of Maryland, Baltimore in nursing research with a subspecialty in Critical Care, a master's degree in nursing as an acute care nurse practitioner from the University of South Florida and a baccalaureate degree in nursing from the University of South Florida. She has practiced in nursing in critical care and medical surgical nursing and has over 20 years' experience as a nurse practitioner working in critical care, solid organ transplant and palliative care.
Research interests are building resiliency in patients and the healthcare workforce, psychosocial variables and chronic disease, social determinants of health, and sarcopenia prevention. Dr. Chapa has presented at numerous national and international conferences including Thailand and Scotland. She has been an editor on psychological issues in ICU for Critical Care Nursing Clinics, published two book chapters one on psychosocial variables and critical care nursing and the second on palliative care nursing. Dr. Chapa has been published in peer reviewed journals such as Heart and Lung, Journal of American Association of Nurse Practitioners, American Journal of Nurse Practitioners, Critical Care Nurse, Journal of Nursing Education and Practice and Journal of Cardiovascular Nursing.
She has served as founding faculty for the George Washington University school of nursing and as their DNP Program Director. She has also been involved with initiation of two acute care nurse practitioner programs. Dr. Chapa assisted with curriculum design for the PhD program in nursing at Thammasat University in Thailand and continues to offer a seminar yearly for their PhD students. She has served as faculty at the University of Maryland, Baltimore in their acute care nurse practitioner program and faculty at Florida Atlantic University. In addition, Dr. Chapa has been inducted as a Fellow in the American Association of Nurse Practitioners and the National Academies of Practice. She holds certification as an advanced nurse practitioner in acute care nursing.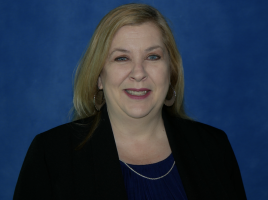 Susan Russell, MSN, RN, NE-BC, RN-BC
I am a proud West Virginian that has lived in this wonderful state my entire life. Born and raised in Sissonville until moving to Saint Albans in 1990 to start a family. I have two wonderful children who are both currently in college, my wonderful, better half Dave and five cats at home. In my spare time, I enjoy reading, traveling and being activity in the community. I have been employed at Charleston Area Medical Center since 1990 and moved to a Registered Nurse on the Pediatric Unit at Women and Children's Hospital in 1995. In January 2022, I took a position within Corporate Nursing at CAMC as Director of Nursing Practice and Magnet Recognition. In between those years, I advanced my career to being the Nurse Manager over Pediatrics, Pediatric Intensive Care Unit, Children's Cancer Center, and the EEG department at Women and Children's Hospital. I have also participated in the West Virginia Organization for Nurse Leaders (WVONL) for many years where I was an active member along with serving on the board in various positions with the most current being the Immediate Past President. I also serve on the CAMC Federal Credit Union Board and am the current chairperson. Within my role at CAMC, I serve on nursing school advisory boards and participate in outreach programs to engage and recruit future nurses from middle school through currently enrolled students.
As a leader within CAMC, my roles and responsibilities allowed me to work with and lead groups across the organization. In my current position, I am the lead on the organization's journey for Magnet accreditation. I also collaborate with the Director of Pharmacy and Director of Human Resources to oversee the drug diversion audits, education, and reporting to the WV RN and LPN Boards. Process leader for projects such as VTE Prevention, Bedside Mobility Assessment tool development, along with conducting internal audits for regulatory compliance. I have also completed and graduated from the TPE Leader2Leader leadership program in 2019. I also have the pleasure of working with frontline RNs in the Shared Governance process at CAMC with oversight of the Standards & Procedures Subcommittee, Orientation Subcommittee and Professional Practice Council.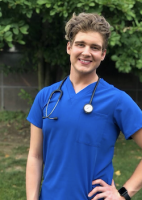 Luke Velickoff, BSN, RN, CCRN (he/they)
Luke Velickoff is a Registered Nurse from Bruceton Mills, West Virginia. He graduated from West Virginia University with his Bachelor of Science in Nursing in 2019 and began his career working at WVU Medicine's Ruby Memorial Hospital in the Cardiovascular Intensive Care Unit (CVICU), where he still works today. Luke is currently pursuing his Master's degree at Duke University and is a student in the Adult-Gerontology Acute Care Nurse Practitioner program. Luke is committed to the advancement of nursing research and education and has recently joined West Virginia University's faculty for the School of Nursing.  
Outside of the clinical and academic settings, Luke has a deep love for state law and policy and is the incumbent Early Career Nurse on the Executive Board of the West Virginia Nurses Association (WVNA). Politically, Luke is passionate about furthering LGBTQ+ rights in West Virginia and aims to improve the population's access to individualized and affirmative health care in rural communities. In June of 2021, Luke helped to form the WVNA's first Diversity, Equity, and Inclusion (DEI) Committee and is committed to using his role to empower, advocate, and uplift the voices of those who are too often overlooked. Luke's love for his Appalachian roots runs deep, and his primary desire is to do what he can to bring equitable health care to ALL of the citizens of his home state.
Description
The secretary shall be responsible for ensuring that the records are maintained of meetings of the Board and Membership Assembly and serve as a member of the Board of Directors, the Executive Committee of the Board of Directors, shall notify members of the annual meeting of the Membership Assembly, and serve as a liaison with the editor of the WV Nurse.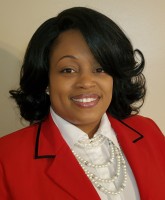 Luciana Britton, BSN, RN TTS
Luciana is a registered nurse, tobacco treatment specialist, and currently the nurse health educator at West Virginia Health Right Community Wellness Center. She has earned a Bachelor of Science in Social Work from West Virginia State University and a Bachelor of Science in Nursing from the University of Charleston. Luciana started her nursing career in the surgical department at Thomas Memorial Hospital, where she put her compassion for people into action. It was only after the onset of the COVID-19 pandemic that she was motivated to change her specialty when she became a nephrology nurse for Fresenius Kidney Care, as well as began focusing on entrepreneurship. Luciana became an employee at West Virginia Health Right when she saw that her passion to care, educate, and empower her community was available to be put into action at their new satellite clinic located on the West Side of Charleston, WV. Here she was able to continue compassionate patient-centered care and afforded the opportunity to actively participate on patients' care teams to provide valuable input and advocate for patients. As Luciana enrolled in certification courses and assisted West Virginia Health Right in actively participating in community outreach efforts and programming development, she was promoted as the Nurse Health Educator for the West Side location.
Luciana is engaged in her community, she is an active member of Delta Sigma Theta Sorority, Inc., where she has been chosen to lead community initiatives that have proven valuable. Luciana is also a member of the Charleston Council for Outreach and Empowerment (C-COrE) and serves as a member of the West Virginia Nurses Association as a legislative leader and on the Diversity, Equity, and Inclusion committee. She is the founder of the DreamMakers Club, a group developed for minority entrepreneurs in Kanawha County. Luciana is also a board member for Luv Empathy, Inc. and the new compliance officer for Women and Infant Narcotic Rehabilitation Center – WV which are both non-profits serving underserved communities.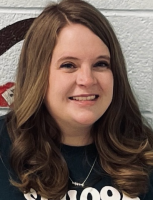 Shawna Hedrick, BSN, RN
Shawna Hedrick is currently a school nurse in Morgantown, West Virginia. As a school nurse she helps promote, maintain, and improve the health status of school age children and school personnel by creating a climate of health and well-being in the school system. She conducts health services and screening programs as required by law, board policies, and/or Monongalia County School Board Policies. She creates individualized health care plan for any and all students that may have a medical need, and attends meetings with administration and parents to make sure the student's health care needs are being met while they are at school to provide the optimal learning environment for each student. 
Shawna is a board member for the West Virginia Association of School Nurses. She attends quarterly meetings with the association and provides government relations services for the association. She has attended the West Virginia Nurses Day at the Capitol the past two years, where she spoke with delegates and senators about potential bills regarding nursing and school nursing within the state. She also helps plan the yearly WVASN conference, where school nurses from all over the state of West Virginia are given the opportunity to converse with each other and are provided continuing education learning opportunities.  
She currently works at a local community hospital on a per diem basis on a medical/surgical floor. She has been with that hospital for the past eight years.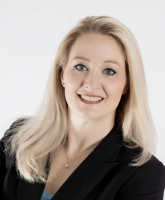 Beth Redden, CNM, APRN, FACNM
Beth Redden is a 2002 graduate of the Shepherd University BSN program and a 2009 graduate of the Jefferson University Master of Science in Midwifery program.  She was a labor and delivery nurse in Hagerstown, MD, Martinsburg and Beckley, WV prior to becoming a Certified Nurse Midwife in 2009.  She was a hospital based Nurse-Midwife at a Federally Qualified Health Center in Beckley for 12 years, then opened her own home birth practice in Oak Hill, WV in 2021. 
Beth has been active in her professional organization, the American College of Nurse-Midwives (ACNM) both nationally and on the state-level since her time as a student in 2007.  She has previously served as the state ACNM affiliate Secretary and Vice-President, and has served as its President since 2017. In 2020, Beth was honored by her CNM colleagues by being named as a Fellow of ACNM.  Beth was appointed by Gov Justice as a WV Women's Commissioner in 2019.   She has served on various committees within the WV Perinatal Partnership. 
Beth was honored as the 2022 Politically Active Nurse of the Year by WVNA for her work and testimony related to removing the barrier of Certificate of Need for Birth Centers in WV.  She was a speaker at the 2022 annual meeting for the American Association of Birth Centers on this same topic.  Beth, with her team of midwife colleagues, were able to finally get this legislation to the finish line during the legislative session of 2023.  Because of this legislative victory under Beth's leadership, the WV ACNM Affiliate was nominated for and won Region II ACNM Affiliate of the Year at the 2023 ACNM Annual Meeting in Orlando.  
Beth is committed to the nursing profession and continues to work professionally and politically to advocate for nurses in WV.  She looks forward to working within WVNA leadership to help WV nurses have better practice environments, safe staffing levels, feel professionally empowered, and to remove barriers to practice for APRNs.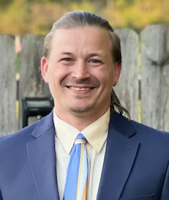 Joshua Thumm, MSN, RN
Joshua Thumm, MSN, RN, is currently working as a Clinical Management Coordinator (CMC) at a 12-bed community hospital Emergency Department, where he has been since 2018.  Prior to working as a CMC, Josh worked as a Nursing Assistant (2008), Health Unit Coordinator (2009-2012) Staff Nurse at a Level I Trauma Intensive Care Unit (2012-2018). While working in the Trauma ICU, he was recognized as a DAISY Award Recipient. As a CMC, Josh is primarily responsible for staff education, but takes on a variety of other tasks, including, but not limited to, assisting with scheduling and payroll, investigating grievances, Ethics Committee member, and the Education Subcommittee member (2021 Chair). Josh also is a Trauma Nursing Core Course instructor, a Stop the Bleed Instructor, works hands-on with nurse externs and new graduate nurses, while remaining active in community involvement through the Putnam Wellness Coalition. Additionally in 2022, Josh was recognized as a Future of Nursing WV Nurse Excellence Award Nominee.  He recently obtained his Master of Science in Nursing Administration in May 2023 with a 4.0 GPA and is currently preparing to take the Nurse Executive Certification. He received his Bachelor of Science in Nursing in 2012 from the University of Charleston and has also completed a Bachelor of Science in Family & Consumer Sciences from West Virginia University in 2006.
Josh has been involved in the West Virginia Nursing Association since 2020. He is a Legislative Leader for District 8 and is a member of the Health Policy and Legislation Committee. Over the last three years, he has regularly attended, contributed, and provided meaningful feedback regarding frontline nursing care to the WVNA meetings. Josh also recently joined the West Virginia Organization for Nursing Leadership.
Outside of work and nursing, Josh enjoys doing activities with family, such as traveling, camping, and anything Disney. He has been married to his wife, Heather, since 2012 and has a son in 4th grade and a daughter in 1st grade. His wife is a Nursing Instructor and is working toward finishing her Master of Science in Nursing Education in May 2024.